Smart irrigation system is a method that prevent of wasting water in small scale such as home garden or even in big scale like football or agriculture field.
Iran has a hot and dry climate which is facing with water shortage. However, around 80-90 percentage of water in the country is wasting in agriculture. So we should improve the country's irrigation methods in order to stop this disaster.
What is smart irrigation method?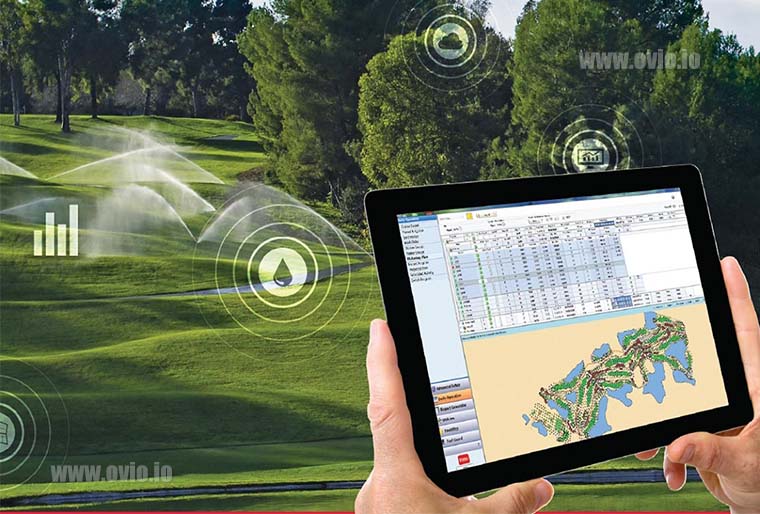 Smart irrigation system run times automatically and adjust watering schedule in order to meet your landscape needs.
Unlike traditional irrigation controller that works based on pre-established schedules and timers, smart irrigation controller figures out the weather, soil conditions, evaporation and the plant water need and automatically regulate the watering schedule for the site present condition.
For example, when the weather temperatures increase or the rainfall scale decrease, smart irrigation controller considers the special factor of the place such as soil type and control the watering number and duration.
While you are staying at home, you can run watering and dunging your agriculture land by your smart phone.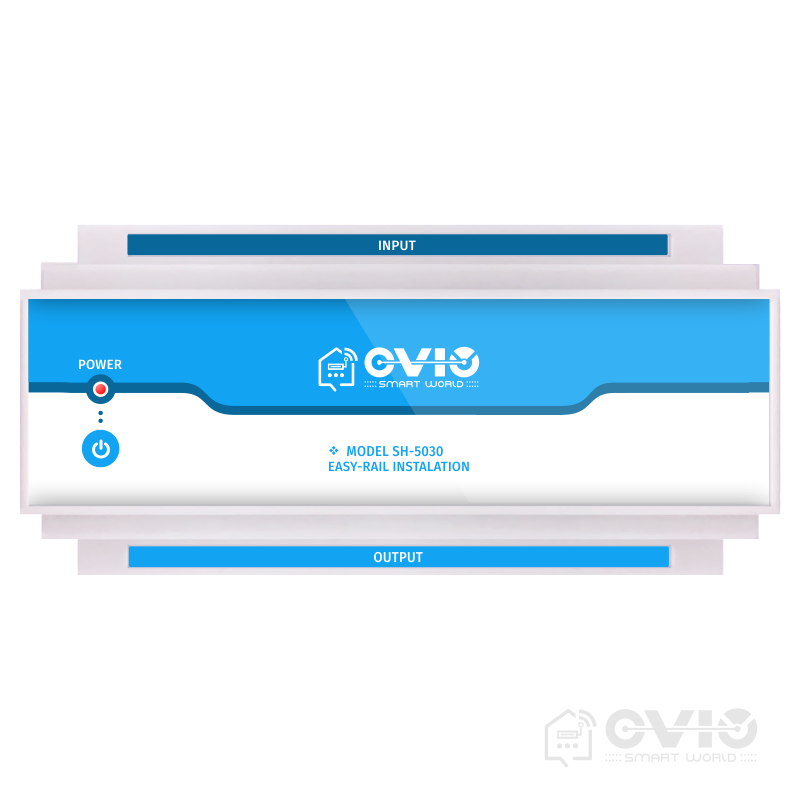 In above picture you can see the smart multiple exit and entrance module which can be installed easily and quickly.
This device has two WiFi modules that can connect to different types of smart phone, tablet or computer. By this device you can manage and control your site watering and dunging.
Different types of smart watering controller
Smart irrigation controller comes in two types:
Weather based controller
Soil moisture sensors based controller
Depending on geographical features of your area, you can choose one of the above systems.
Weather based controller
Weather based controller use local weather data to manage watering schedule. By this method, plants and ground will get enough water. This controller is the combination of evaporation from solid surface and transpiration in plants.
Evapotranspiration controller uses four parameters:
Temperature
Wind
Solar radiation
Humidity
These four parameters are the most accurate ways to measure site water needs.
Soil moisture sensors based controller
This controller is one of the several technologies for measuring the soil humidity content.
When theses sensors buried into the root zoon of turf, trees or shrubs, they can to determine the accurate soil humidity level and send the data to the controller.
There is two different type of Soil moisture sensors based system:
Water on demand irrigation: this system doesn't need to any schedule for the watering duration and just arrange the start time and week's day for watering. In this system an up and down level is determined and smart system will start irrigation based on the soil need water.
Suspended cycle irrigation systems like traditional controller, adjust the watering schedule, start time and duration of irrigation.
The difference between this system and the old ones is that the system will stop the next watering schedule, if there is enough humidity in the soil.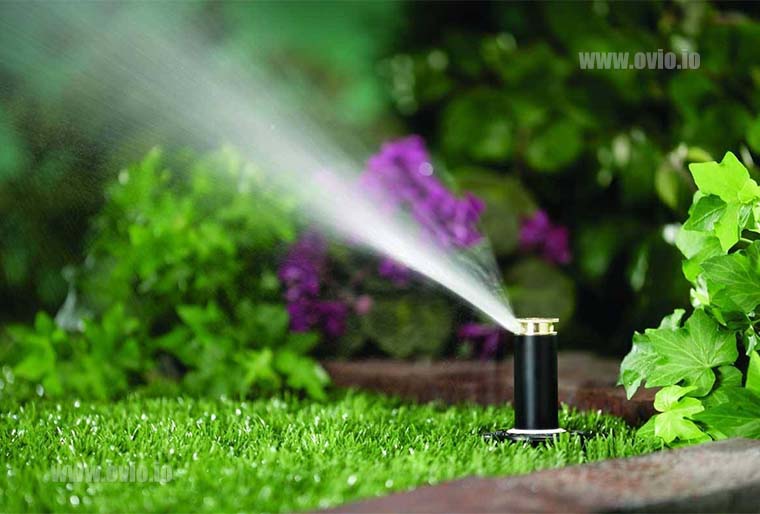 Smart irrigation system advantages
There are some advantages for this system as bellow:
Do watering as well as dunging
Irrigating via smart system is more effective and efficient compare with the traditional ones. This system automatically will recognize, irrigate and dung any area that needs water and humidity. while the traditional system just works based on the given program and maybe some region will be overwatered as other parts will keep dry.
This system will be installed under the ground
Since this system will be installed under the ground so there are no unsightly hoses stretched across the land. Sprinkler heads up in case of water need and then set beck when irrigating is done. Drip irrigation system even is hidden from the view.
It is a drip type
Smart irrigation system works as a drip system. It has a soil moisture sensor and is a good replacement for traditional watering methods. It is the best solution to reduce water waste.
This irrigating system will stop when it rains
Smart irrigation system knows when to start the watering, how long it will take and when finish its job. It even knows what days should do watering. This system will consider the soil humidity and will stop the next watering schedule if it rains.  So there is no need to worry about your plants and come back of your journey for watering, you can control the position by your smart phone or computer from outside.
Smart irrigation system disadvantages
smart watering system is a bit expensive. Depending on the size of your property, you will need more systems. Of course saving on water bills will lead to less cost.
If you want to use this system for lawn watering, it's better to fix it under the ground before planting. Because some parts of the lawn will be harm because of holing.